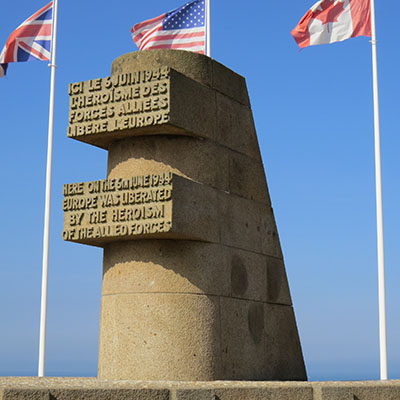 John Moule
I am a retired London police officer with territorial Army service. I am qualified and have long experience in adult education. I have been an amateur military historian since high school with an additional interest in military fortifications through the ages. My interests took me to France and Belgium from  my early 20s, studying the First World War.
After retirement in 2005 those same interests resulted in my moving to Flanders, Belgium for 4 years. There I started occasionally taking small groups of British and Belgians on tours around the Ypres Salient and to the Somme.
While living in Belgium, my interests subsequently enlarged to include the 1944-1945 WWII battlefields of Northwest Europe. I had the opportunity to study the 1944-45 battles in Belgium, Netherlands and to the Rhine. It was near Moerbrugge, Belgium and the area of Operation 'Switchback', that I developed a special interest in Canada's still largely unappreciated all volunteer contribution to the North-West European campaign 1944-1945.
In 2009, I moved to Carentan, Normandy to further develop my interest in, and my study of, the Normandy campaign of June to August 1944. Uninhibited opportunity; an ever expanding library, including local publications in French and unlimited opportunity to explore Normandy's battlegrounds has vastly increased my knowledge of Normandy's 1944 history. Becoming a member of Dr. Jean-Pierre Benamou's D-Day Academy has also greatly enhanced my knowledge of Canada's unique contribution and its sons' considerable sacrifice in the Normandy campaign. In addition, I am also an honorary member of the South Alberta regiment of Canada.
I became a tour-guide for Normandy in 2011, by accident more than design but now take great pleasure in passing on my knowledge and those snippets of local history that will not be found even in contemporary history books.
John's special areas of focus for guiding are:
WWII – Normandy