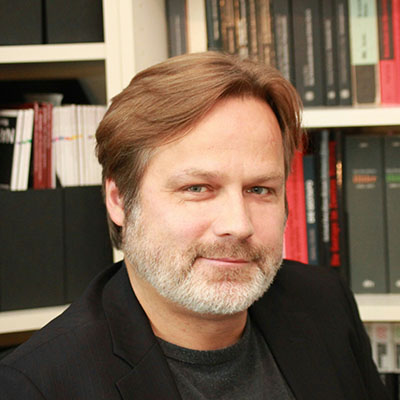 Dr. Ralph Trost
Born in Germany, Ralph studied History of Economics, History of the 19th and 20th Century and Political Science at the University of Mannheim in Germany. He has conducted research at the Universidad Complutense de Madrid in Spain on the Spanish Civil War. He received his Masters Degree focusing on "Structural Changes in Eastern Germany 1989-1993."
From 1995-2000 he worked as a scientific assistant at the University of Mannheim. Afterwards, he wrote his doctoral thesis on "National Socialism, War and End of War in Xanten". He has published several articles and books and has worked as a journalist for different German newspapers, journals, radio and television stations.
From 2003 to 2007 he worked at the National Liberation Museum 1944-1945 in Grosbeek, in the Netherlands, on several historical projects. From 2007 until summer 2012 he was the director of the museum "Nibelungen(h)ort" in Xanten. Today he is an independent museum consulter and teaches at different universities about history and cultural administration.
The tours he has been doing for more than ten years include Madrid, Seville and Barcelona (He lived in Spain and studied about the history of Spain, especially the Spanish Civil War and after, also the Spanish Empire, Hemingway etc.), Berlin, Munich, Nuremberg and Obersalzberg (fascism, Hitler and WWII, GDR, the Wall etc.), Vienna (Mozart, Austria-Hungary, WWI, Hitler, fascism and WWII), Bratislava (history), London (WWI and WWII), Prague (Mozart, Austria-Hungary, WWI, occupation, Heydrich, WWII, Iron Curtain, Prague Spring, Velvet Revolution) etc. All included War Museums, battlefields, historical sites, personal stories etc.
Ralph's special areas of focus for guiding are:
WWII – Battle of the Rhine
Spanish Civil War