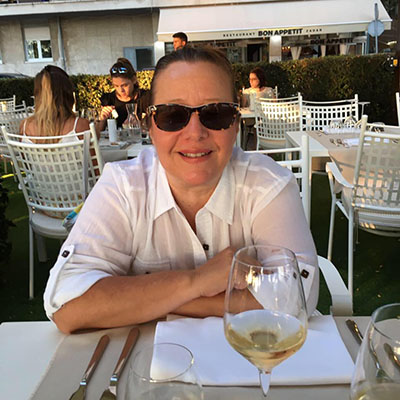 Danila Bracaglia
In 1944, the region where I was born and raised, was the scene of some of the most severe fighting in World War II as the front line stalled here for several months. My family has been living here for generations and during the war suffered terrible losses, as did thousands of other families living in this area. My father was an 8 years old child and he still remembers the Canadian Soldiers entering the town on 31st May 1944.
I will do my best to show you the route taken and the obstacles encountered by your family member. You will come away with a great appreciation for the hardships they endured and the service they provided in liberating my country.
I personally lead all the tours and you can be assured that I will do my best to make your experience a memorable one. I have conducted hundreds of these tours over the last decade. I have met many veterans who wrote such an important page of our history. They have provided me with some of the most memorable days of my life. I shall be happy to share my knowledge with you.
I also lead other kind of tours in Rome and surrounding area including organizing skip the line entrances to the Vatican museums, Sistine Chapel, Colosseum, Rome underground tours, as well as wine and food tastings to enjoy every aspects of the Italian culture. I will be happy to assist you with your planning and give you advice to make the most of your trip. I am looking forward to welcoming you in Italy.
I am a qualified tourist guide, fully licensed by the Tourist board of region Lazio. Since 2005 I have worked as professional Tour guide.
In the 80's, after my high school, I went to London,UK, where I lived for about three years. In 1988, too homesick to leave abroad, I came back to Italy, I worked about 15 years in the Hotel and Tourism Industry in Rimini and Elba Island and in Lazio.
In 1998 I decide to go back to my hometown Frosinone and the next year I enrolled at the Univerisity of Florence, in a course for Cultural Heritage focused on archaeology.
I have a degree in Cultural Heritage from the University of Florence and a Masters degree in History and Archaology from the University of Rome, with a thesis in Medieval history.
Danila's special area of focus:
WWII Italian Canadian Campaign – Devils Brigade